Performance Enhancement Services
Improve Your Performance!
Dr. Burke provides a broad range of performance enhancement services for athletes, teams, employees, supervisors, CEOs, businesses, educational institutions, medical facilities & staff, plus many others.
Performing more effectively and efficiently is the key to success!
Kevin L. Burke Enterprises, LLC provides assistance in person, via telephone, and/or internet.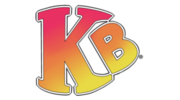 Get More Enjoyment From Your Activities!
Contact Dr. Burke by e-mail
Be sure to leave your contact information and Dr. Burke will contact you very soon.